Bootstrap 3.0. RC2 theme DRON 1.0.2.
Intoducing new DRON Dark UI theme(skin)for Bootstrap 3.0. RC2 DRON modern style UI skin is Good For All and especially For Android style lovers - Modern color schemes - Bootstrap 3.0. - all elements customized with Less - Less files included (All Bootstrap Less + custom variables.less, theme.less ) = easy customize and upgrade - Ready to use with Bootstrap 3.0.
---
---
About Bootstrap templates starter KIT

Free and Premium Bootstrap templates, skins and themes
THE IDEA
All those who enjoy Twitter Bootstrap, know that the official website provide sample example templates a little bit, but we all would like to have more pieces for all occasions.
THE SOLUTION
Gradually accumulated some templates, we have decided to provide it for Bootstrap developers community. We have also added the most requested wireframes such as parallax, one pages scrolling and ecommerce templates
THE RESULT
Set of basic template built with Bootstrap framework on his popular base. Get set of additional base Twitter Bootstrap samples templates: fully responsive and ready to use.
---
---
Greate templates & themes for easy start and faster grow!
---
Responsive Bootstrap 3.0. templates adapt for all devices Meet modern design and show it for your customers. Give your customers the opportunity to work with your website on any devices! All templates structure created by today's modern web standards for sites. Based on the latest version of the Bootstrap is easy to grow and develop. (Also Bootstrap 2.3.* old version KIT Available on request)
Cross-browser. Bootstrap templates looks good on all all major browsers: Chrome, Safari, Mozila FF, and even IE8+
Adapt for all devices It does not matter on what device your users browsing the site - Bootstrap looks good on all devices: desktop, laptops, tablets, mobiles.
Reusable snippets & growing library All templates use only the default Bootstrap elements, simply copy and paste the necessary parts of the code.
Clear & commented code All KIT templates created by today's web design standards, W3C valid, easy to understand and have the necessary comments in the code
---
How does it work? Take a look to live preview of one Bootstrap KIT template with Bootstrap free themes by: Bootswatch.com
Press write about Bootstraptor KIT

Here's just a few places we've been covered.
What people say about Bootstraptor KIT

Customer reviews the best indicator of confidence in you!
How to get started

Just three easy steps to develop your Bootstrap templates... done right
1. Download templates
Choose a suitable license and download Bootstrap templates KIT right now!
2. Style templates
Change the Less style files or use a ready-to-install skins/themes files
3. All done!
Save your time and energy for more interesting things that are so much
Download templates

Choose your Price plan and download it now
STARTER KIT
$5 for 1 license
Commercial use
10 templates
Unlimited projects
+3 kins CSS only
Forum support
Updates regularly
DEVELOPER KIT
$10 for 1 license
Commercial use
15 templates
1 project
+3 skins CSS + Less
Forum support
Updates regularly
PRO KIT
$25/unlimited
Commercial use +
15 templates
Unlimited projects
+5 skins CSS + Less
E-mail support
Updates regularly
Bootstrap premium templates

Take a look to premium Bootstrap templates built with Bootstraptor PRO KIT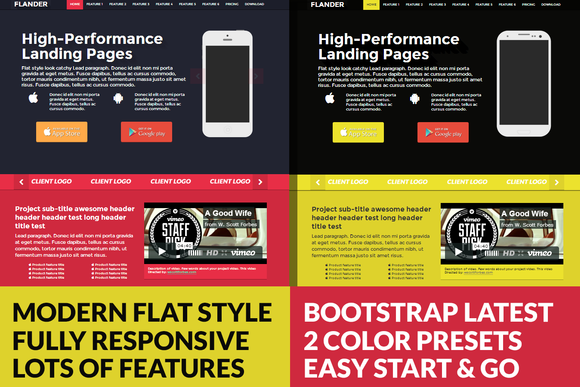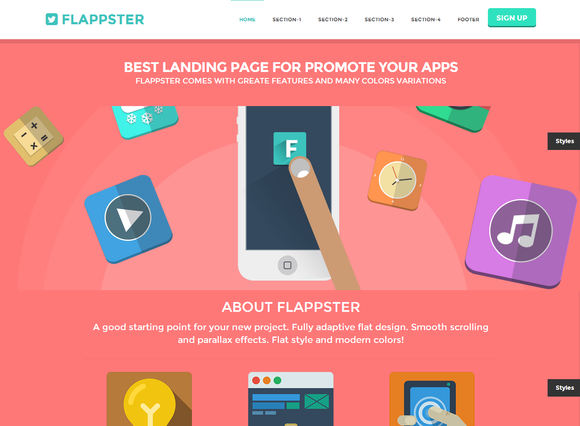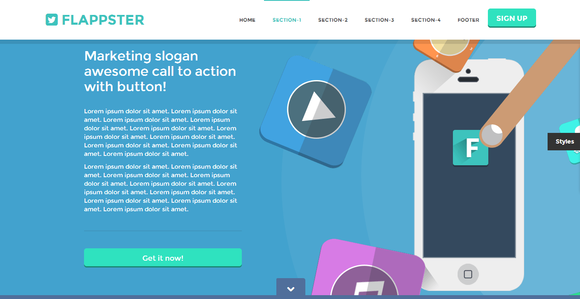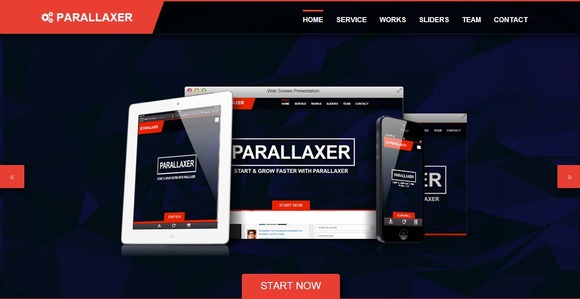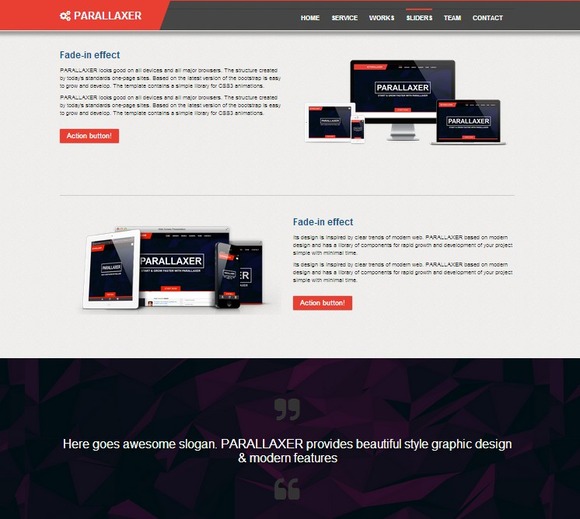 ---
---
10 Premium Responsive Bootstrap Templates - only $10!
Building a new website?
Giving your old site a facelift?
Completely lost either way?
Not to worry! What you need is a simple yet elegant solution. Less is certainly more, and that's exactly what you'll get from a Bootstrap responsive template. But with this greate offer, you won't get just one measly Bootstrap template. Not 3 Bootstrap templates. Not even 5 Bootstrap templates. No, what you'll get is a collection of 10 HTML5/CSS3 Bootstrap responsive templates all ready for you to integrate into your glorious website! And you'll get them for 75% off!
Bootstrap 3.0. v. themes with example templates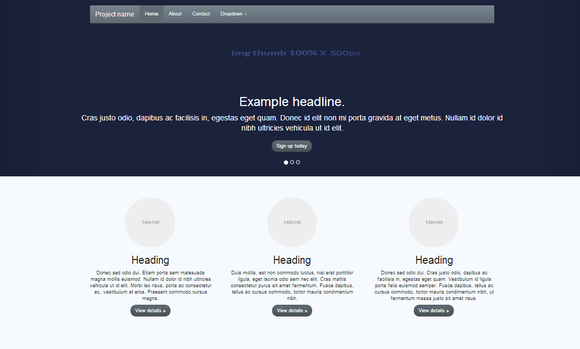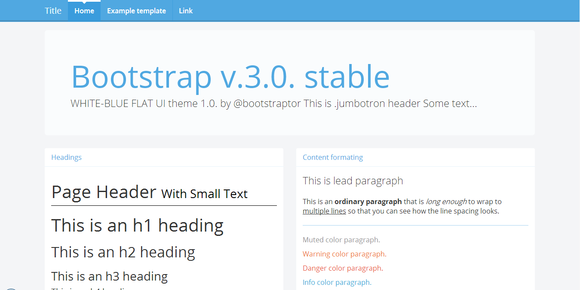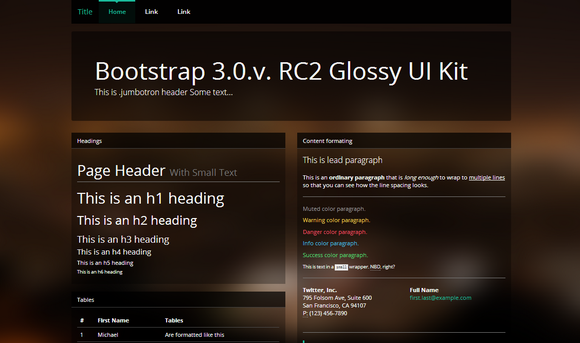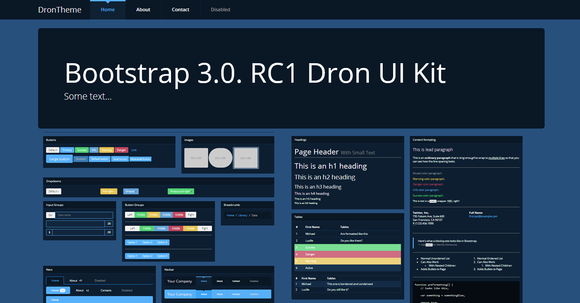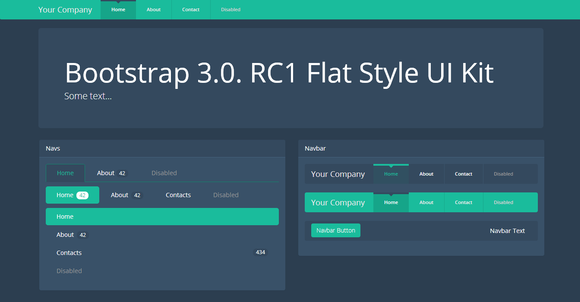 About Twitter Bootstrap Framework method
What is Bootstrapping This method is successfully used in programming as developing successively more complicated quick programming environment. The bootstrapping principle - from simple to difficult - first bit of information, then they compose of a large part of blocks of smaller blocks are being built larger and so on to infinity. It is very convenient, because such a constructor is a ready set of tools to build programs, such as user interfaces, web sites like Twitter Bootstrap framework. The simplest example of such an environment can be seen in a very simple text editor, assembler. Using these tools, you can write a more complex text editor, and a simple compiler in a high level language and so on, until you can't have a graphical interface, IDE and an extremely high level programming language. (text from the wiki) Historically, bootstrapping also belongs to the early development methodology of computer programs on the new equipment. The method described in this paragraph has been replaced by the use of a cross-compiler. It is due to the application of the principle in its basis and was named Twitter Bootstrap framework. The task of our service - give to bootstrap developers more integrated blocks, from which you can then quickly create a ready made websites and templates. In addition to finished examples of pages and templates, we provides a set of parts of the pages(snippets) created in html codes on Twitter Bootstrape base. Our aim is to help the Twitter Bootstrap developer community . You can see more details in our blog (Bootstrap how to), where a lot of materials on how to customize bootstrap, prototyping of websites, create snippets and collect ready pages, templates and sites of elements, units and ready-made pages that you can get on our website.
About Twitter Bootstrap
Twitter Bootstrap - free set of tools for creating websites and web applications created @fat and @mdo. Includes HTML and CSS design templates for typography, web forms, buttons, labels, blocks, navigating and other components of the web interfaces, including JavaScript extensions. Bootstrap using the most modern achievements in the field of CSS and HTML, so one must be careful with the support older browsers. The basic tools Bootstrap: Grid - preset size of columns that can be used immediately, for example column width 140px belongs to a class of .span2 that you can use CSS description of the document. Templates - Fixed or rubber document template. Typography - font Description, determination of some classes for fonts such as code, quotes, etc. Media Represents some manage your images and Video. Table - decorator tables, up to add the functionality of the sort. Form Classes for registration not only form, but some of the events that occur with them. Navigation Classes clearance for Tabs, Tabs, Twitter Bootstrap - free set of tools for creating websites and web applications. Includes HTML and CSS design templates for typography, web forms, buttons, labels, blocks, navigating and other components of the web interfaces, including JavaScript extensions. Bootstrap using the most modern achievements in the field of CSS and HTML, so one must be careful with the support older browsers.
The basic tools Bootstrap: Grid - preset size of columns that can be used immediately, for example column width 140px belongs to a class of .span2 that you can use CSS description of the document. Templates - Fixed or rubber document template. Typography - font Description, determination of some classes for fonts such as code, quotes, etc. Media Represents some manage your images and Video. Table - decorator tables, up to add the functionality of the sort. Form Classes for registration not only form, but some of the events that occur with them. Navigation Classes clearance for Tabs, Tabs, СTwitter Bootstrap - free set of tools for creating websites and web applications. Includes HTML and CSS design templates for typography, web forms, buttons, labels, blocks, navigating and other components of the web interfaces, including JavaScript extensions. Bootstrap 3 Wordpress theme is comming very soon! Check out our Bootstrap developers community for live examples of Bootstrap 3 version
With the increasing figures of websites being developed, created, and launched each day, the competition gets stiffer in order to promote products and services among online visitors and users. There are different tools being offered and used by different web masters in order to keep the competition healthy and exciting. Profit is the end goal, and long-term stability in order to stay in the online business where large scale of market has encompassed both novice and professionals. With the introduction of bootstrap, the popularity of the site will be boosted since it has a responsive framework which is integral in keeping sites visibility and visits.
Some of the benefits of the bootstrap tools and generators are its add-ons, prestyled components of library, and other features. Hence, if you want to create tiny and big miracles on your site to make it amazing, get down to these ultimate resources of templates, generators, and utilities. Hence, majority of them that you can see below are crafted according to professional demands and website quality that suits in any mobile devices, tablets, and desktops. Its support other responsive designs for the site since it has the largest and matured framework according to users figures.
BOOTSTRAP 3.0 BIG XMAS DEAL! 88% OFF! Get 35 templates only for $9!
Get 35 templates only for $9! SAVE $66 NOW! Exclusively on Bootstraptor.com until 01/01/2014